This small gem of an island, shaped like a tear-drop in the southeastern part of the Philippine Sea, is fast becoming a tourist magnet. The fortress of coconut trees towering over the powdery white sand contrasting to the azure blue waters is a picture of a piece of heaven, and indeed it is. Siargao is a piece of heaven and learn here why a lot of tourists go gaga over this place. Read through the top 5 things to do in Siargao, Philippines.
RIDE THE WAVES
Siargao is popularly known as "the surfing capital of the Philippines" and of course, the best activity when you visit the island would be to surf. Each year on the month of September, the "Cloud 9 Surfing Cup" is held here, and that would be one of the busiest month of the year for this little island. The waves here are present all year round since it is facing the vast Pacific Ocean. Fear not if you don't know how to ride the waves because there are tons of surfing lessons made available almost anywhere in the island.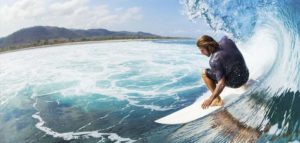 CLOUD 9 BOARDWALK
If you're really not into surfing, you can just stroll over the iconic long Cloud 9 Boardwalk and Viewing Deck and watch the seasoned surfers do a trick or two. Or you can just chill idly on one of its railings and just breathe in the fresh sea air and watch the glowing sunset in the afternoon.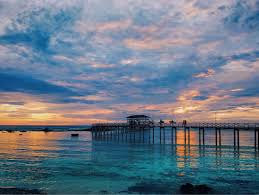 SUGBA LAGOON
This emerald lagoon is surrounded by thick lush greeneries and is a quick trip away from the regular beaches. Although it's a famous spot in Siargao, it rarely gets overly crowded because the place is too vast; you could easily find a spot to chill. If you want to inject some thrill on your trip, there is a 10 meter diving board propped up on a lagoon dock and you can definitely try diving ala Olympic diver into the turquoise waters of Sugba Lagoon.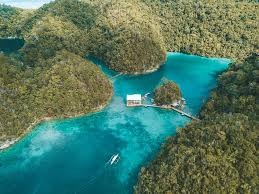 MAGPUPUNGKO ROCK POOLS
If you want to see these rock pools, you need to time your visit perfectly because you can only see these marvelous pools during low tide. When exposed, you could spend your time exploring this little paradise or do what a lot of adventure seekers usually do, they cliff dive.
DRIVE AROUND THE ISLAND WITH A MOTORBIKE
Feel the cool zephyr against your cheeks when you decide to rent a motorbike and drive around this majestic island. Along the way you will fine even more amazing things like drinking from freshly picked coconuts, stopping for some photos of the lovely palm forest or the breathtaking sunsets, meet the smiling and kind locals, and just enjoy discovering the simple hidden gems of the island.