Cambodia is best known for its ancient temples, but it has a lot more to offer than these majestic places of worship. Cambodia is part of the Southeast Asian region and is blessed with sunny weather most days of the year, add in the glorious landscapes and pristine beaches, you'll surely enjoy the adventure it offers.
EXPLORE ANGKOR WAT
This definitely tops the list of all the best places to see in Cambodia. When you're here it's like journeying back through time to the 12th century when Khmer empire was at its peak. This massive UNESCO World Heritage Site is sprawling with relics and ruins of ancient temples, and to enjoy going around, you can either hire a tuktuk or just rent a bicycle to get you through the twists and turn of this magnificent structure. The beauty of the sunset and sunrise is magnified here, that is why as early as 5 AM there are already tourists flocking the area.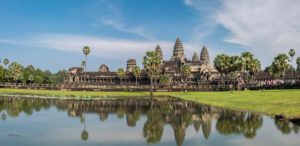 WATCH PHARE THE CAMBODIAN CIRCUS
If you're a fan of the arts and theater, this is a perfect fit for you. Experience Cambodia's counterpart for Cirque de Soleil – Phare the Cambodian Circus. The performers who are mostly Cambodian youth showcase their talents in inspiring performances with relevant social messages based on their personal struggles and hardships. Booking tickets ahead would be a great idea since it's sold out most of the time.
WITNESS GLOWING PLANKTONS IN KOH RONG
The waters of Koh Rong sparkle like there are millions of stars underneath, this rare phenomenon is due to bioluminescent planktons invading the sea. Boat trips are abundant in the beaches and will help you find the best spot to witness this breathtaking spectacle.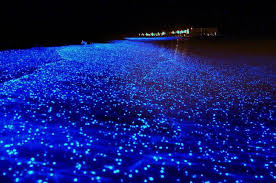 VISIT TUOL SLENG GENOCIDE MUSEUM
Khmer Rouge forces cruelty was preserved in this old school now turned into a Genocide museum. Tuol Sleng's walls have witnessed the gruesome torture and murder that took place inside the school. This may be an eerie experience but it helps you understand the sad history of Cambodia and what the people had to endure during this time. Inside each rooms are human bones, pictures of victims and torture equipment used, completing the whole experience would be a guided audio tour to explain tidbits of history of this place.
EAT TARANTULAS AND OTHER EXOTIC FOODS
Cambodian cuisine is something you must try because if you're the adventurous foodie, they have a lot of exotic foods to offer. Best example for this is the deep fried tarantulas sold as street foods together with other creepy crawlies like crickets, grasshoppers, silk worms and tree ants.