Our planet is blessed with abundant wonders of nature, too many to even count because every country boasts more than a dozen of this wonderment. But a stunning 500 million votes from all over the world were cast just to rank the top 7 out of the millions that we have. Last November 2011, we have hailed the New 7 Wonders of Nature.
THE AMAZON, SOUTH AMERICA
The mighty Amazon Rainforest and River is undoubtedly one of the world's precious wonder of nature. It's a vast rainforest paradise that houses a third of all known species on Earth. The large fauna and flora of the rainforest is a vital part of the world's biodiversity and is essential for out planet's survival.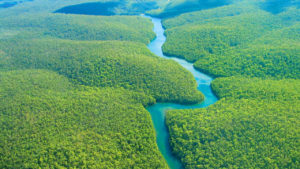 HALONG BAY, VIETNAM
Ha Long in Vietnamese means "descending dragons", and dragons are very pivotal in Vietnam's history and beliefs. The bay is dotted with towering limestone karsts covered with lush greeneries and surrounded by emerald waters. There are 1600 islets and most of them are uninhabited with majestic caves and own lakes that can be explored through kayaking and boat tours.
IGUAZU FALLS, ARGENTINA & BRAZIL
Iguazu Falls is a collection of 275 individual waterfalls which fits its name Iguazu meaning "big water" in Guarani language. This spectacular wonder of nature is divided into two countries the Brazilian side for getting the best vantage point and the Argentinian side for exploring and experiencing the waterfalls.
PUERTO PRINCESA UNDERGROUND RIVER, PHILIPPINES
In the island of Palawan is where this world-famous subterranean river is located. The river runs 8.2 kilometers long and is under a 30-million year old limestone karst formation. There are a lot of prominent rock formations inside the cave, which is accessible by riding fiberglass boats on a 45-minute tour.
KOMODO ISLAND, INDONESIA
Indonesia is an archipelago made up of 17,508 islands, and one of the most famous of these is the Komodo Island. The largest lizard on Earth, the Komodo dragon, is an endangered species that resides in this island. But aside from the popular Komodo dragons, the island is also boasting a pristine pink beach that came from crushed red corals mixed with powdery white sand.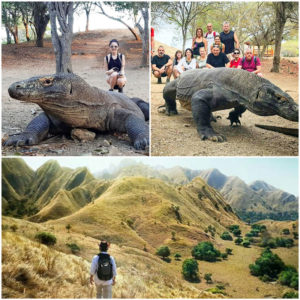 JEJU ISLAND, SOUTH KOREA
Even through winter, Jeju Island has a moderate weather making it a famous tourist destination in South Korea. This volcanic island is home to the world's most elaborate lava cave system making it a UNESCO World Heritage Site. It also houses the highest mountain peak in South Korea which is the Hallasan.
TABLE MOUNTAIN, SOUTH AFRICA
This plateau is the most noticeable landscape when you visit Cape Town, it's so prominent that it's even on their flag. Table Mountain is home to more than a thousand floral specie and is full of hiking trails that can get you up-close and personal with the endemic animals that resides here.